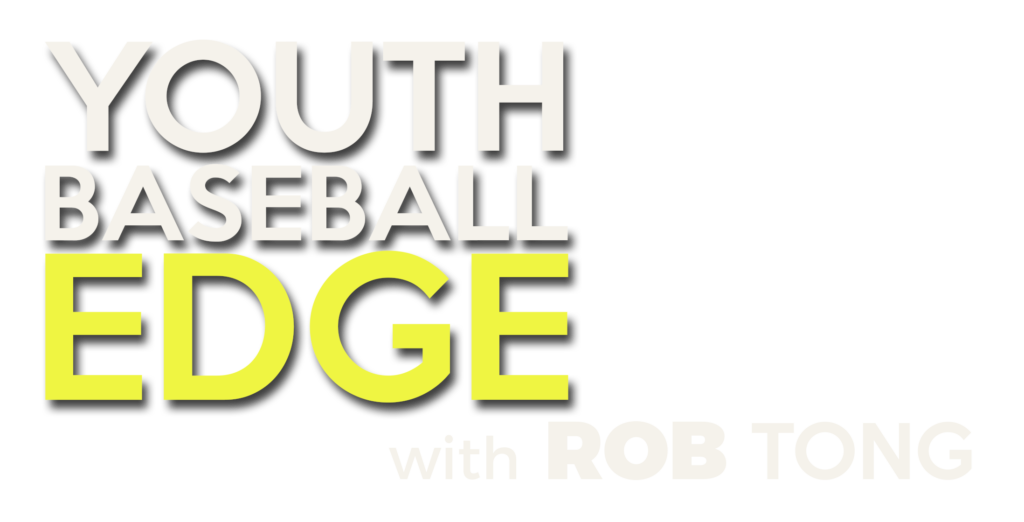 LET'S BEGIN WITH A TRUTH
Baseball is the most incorrectly-taught game in all of youth team sports.
Take the very basic baseball act of swinging a bat. Have you heard coaches tell your kid to swing level? Swing down? Swing up? All of the above? Which is correct? How would you know?
At Youth Baseball Edge, Rob Tong joins with today's most successful youth baseball coaches and experts to help give YOU the EDGE in your coaching journey to be the best coach you can be.
Listen to the podcast as Rob interviews youth baseball experts to give you practical, actionable content for complete player and team development: proper fundamentals, strategies, the mental game and more.
The internet is inundated with baseball coaching misinformation. Rob vets each podcast guest to ensure they bring you true information—not misinformation—about youth baseball.
The podcast publishes new episodes bi-monthly. In between episodes, explore the blog, which features exclusive insider tips you won't find anywhere else. 
AN UNEXPECTED QUESTION
Why does so much youth baseball instruction focus on drills?
At first glance, this is an odd question. "Why not drills?" you might wonder. The problem is simple but often unrecognized: drills only focus on physical skills. Yet physical skills are only one piece of the coaching puzzle. There's strategy, managing the interconnected parts as a whole, handling the mental game, and more.
But who's got time to study all those varied aspects of coaching? That's where Youth Baseball Edge can help. Get practical, actionable content that will help you develop complete ballplayers. Help revive a love for our national pastime in the next generation. (And get a free bonus ebook for signing up.)
WHAT CAN I DO HERE?
Listen to the Podcast
Tune in as Rob interviews experts as they share their secrets for youth baseball success. Plus, Rob answers your questions on the exclusive "Question Of The Week" segment. All podcast episodes are free.
Blog
Rob gives exclusive tips, key insights and more to give you practical, actionable info for your next practice.
Question Of The Week
Have a youth baseball question? Ask Rob and get an answer in a future podcast session. It's free, interactive and personal—and only available at Youth Baseball Edge.
Resources & reviews
Rob has sifted through hundreds of books, web sites and other training material, with his personal favorites in Resources. Recommendations (or warnings) for baseball products are in Reviews.
Go ahead—dig around in each section and see what works for you.
Want MORE Edgy Info?
Never miss an article! Enter your info to get more practical, actionable youth baseball coaching info like this.

Are you a new coach? I have a free 15-day email course just for you, where I walk you through coaching a team for an entire season over the course of 3 weeks.