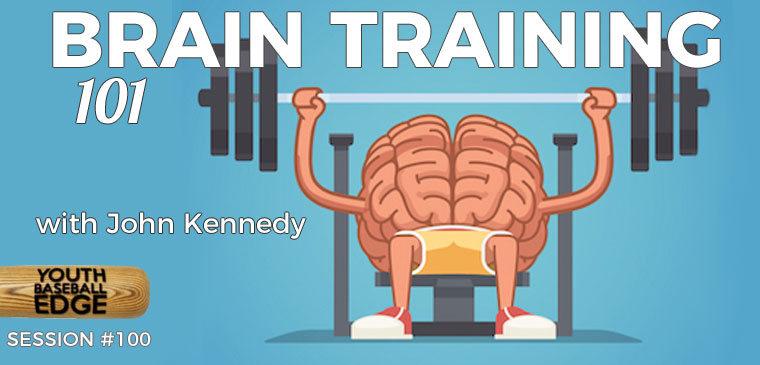 How does brain training for athletes differ from, say, doing a bunch of Sudoku puzzles? John Kennedy, founder and primary neuroplastician of Combat Brain Training, explains more about brain training and how it can benefit athletes. This is Part 2 of a two-part series.
Plus Justin Stone of elitebaseball.tv answers the Question Of The Week about how to prepare hitters to face different pitchers with differing velocities. And find out how to win YBE swag!
In this 33-minute episode, you'll learn:
the basic idea of challenging the brain
five components of executive function
how challenging the brain helps boost self-confidence
how John's program challenges various areas of the brain
whether brain training helps younger athletes
whether improvements are noticeable or incremental
how to recreate pro athletes' ability to slow things down
how brain training can improve kids' attention to detail
whether gains from brain training can be lost in absence of continuous training
how to handle the law of diminishing returns over time
whether gains from brain training can be lost in absence of continuous training
the difference in difficulty for 8-year-olds vs an 18-year-old
what a sample session looks like and how it progresses in difficulty
the difference between John's program and sites like Lumosity
what "digital dementia" is
how brain training can help outside the baseball field
Links mentioned in this episode:
Right-click on this link and 'Save as...' to download this episode.
Want MORE Edgy Info?
Never miss an article! Enter your info to get more practical, actionable youth baseball coaching info like this.

Are you a new coach? I have a free 15-day email course just for you, where I walk you through coaching a team for an entire season over the course of 3 weeks.
Podcast: Play in new window | Download