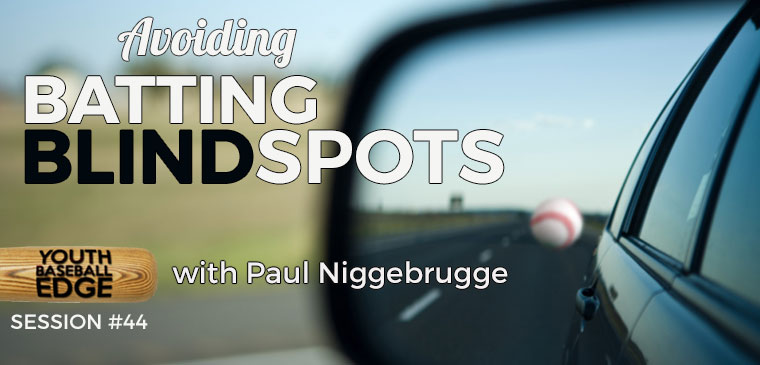 Paul Niggebrugge, founder of Be Your Best Academy, warns us about hitting blindspots from a coaching perspective. We only covered three blindspots in this Part 1 of the interview but you'll find a lot of golden info here nevertheless!
Plus, Justin Stone of elitebaseball.tv answers the Question Of The Week, this time about what to do when starting an 11U team.
And the winner of the giveaway drawing for Eric Cressey's High Performance Handbook is announced also.
In this 40-minute episode, you'll learn:
what a "developmental travel baseball team" is
why many kids are not fulfilled despite playing college baseball
how travelball has changed over time
the difference between hitting and batting
why stats can be misleading
better stats to track
missed coaching opportunities during offensive downtime
how to take advantage of such downtime and how to enforce it
the disconnect between agreeing that confidence is important and how little it is taught
the power of affirmation statements
whether breathing exercises are useful
the power of questions
how to be critical without being negative
the problem with fear
Resources mentioned in this episode:
Right-click on this link and 'Save as...' to download this episode.
Want MORE Edgy Info?
Never miss an article! Enter your info to get more practical, actionable youth baseball coaching info like this.

Are you a new coach? I have a free 15-day email course just for you, where I walk you through coaching a team for an entire season over the course of 3 weeks.
Podcast: Play in new window | Download