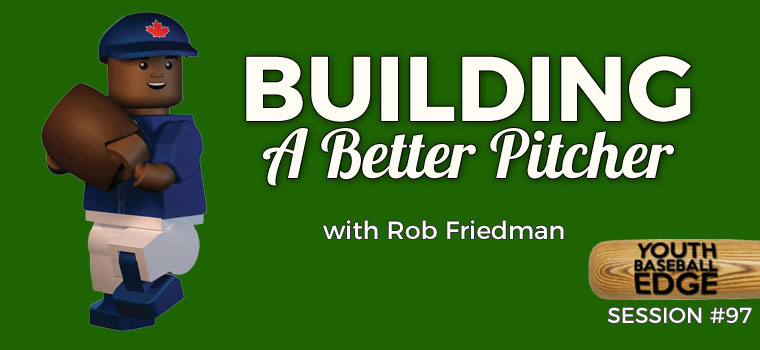 The latest in my series on Baseball Dads, Rob Friedman, the Pitching Ninja, shares how he helped his son Jack to get a baseball scholarship to Georgia Tech, a Division I college baseball team. This is Part 1 of a two-part series.
Plus Justin Stone of elitebaseball.tv answers the Question Of The Week about machine pitch vs. coach pitch. And Austin Wasserman of wassermanstrength.com shares a forearm strengthening tool and exercise in the Wass Strength Tip Of The Week.
In this 52-minute episode, you'll learn:
how Rob figured out whether his pitching information was reliable
how he figured out whether his pitching information was useful
whether Rob experiments when he teaches or if he only teaches what he knows
why he tweets out pitching GIFs of all these different pitchers
what travel baseball—and travel ball parents—need to do right
how much of pitching velocity is genetics vs hard work
whether the average dad should prioritize strength training or mechanics
a key component of Jack's training
Rob's best tip for kids and their parents who are just starting out
how long should kids work on something each day to see improvement
what Jack's weekly workout routine looked like
a key tip for competitive people to get even better
whether protein powders were a factor in Jack's weight gains
Links mentioned in this episode:
Right-click on this link and 'Save as...' to download this episode.
Want MORE Edgy Info?
Never miss an article! Enter your info to get more practical, actionable youth baseball coaching info like this.

Are you a new coach? I have a free 15-day email course just for you, where I walk you through coaching a team for an entire season over the course of 3 weeks.
Podcast: Play in new window | Download