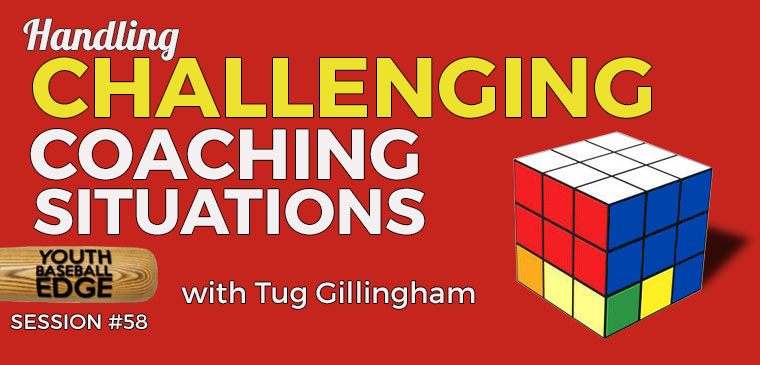 Tug Gillingham of Lincoln Park Baseball Academy discusses how to handle some challenges youth baseball coaches face. This is Part 1 of a two-part interview.
Plus Justin Stone of elitebaseball.tv answers the Question Of The Week about how to create a lineup that maximizes offensive output. And Austin Wasserman of WassermanStrength.com shares an article about practice plans and post-game recaps (see below).
In this 37-minute episode, you'll learn:
what it's like to play in the Independent League
what it's like to play for a former major leaguer as a manager
how to handle parents who have different expectations for their child than you
what scaffolded practices are like
how to teach cuts and relays to your team in a scaffolded way
Resources mentioned in this episode:
Right-click on this link and 'Save as...' to download this episode.
Want MORE Edgy Info?
Never miss an article! Enter your info to get more practical, actionable youth baseball coaching info like this.

Are you a new coach? I have a free 15-day email course just for you, where I walk you through coaching a team for an entire season over the course of 3 weeks.
Podcast: Play in new window | Download