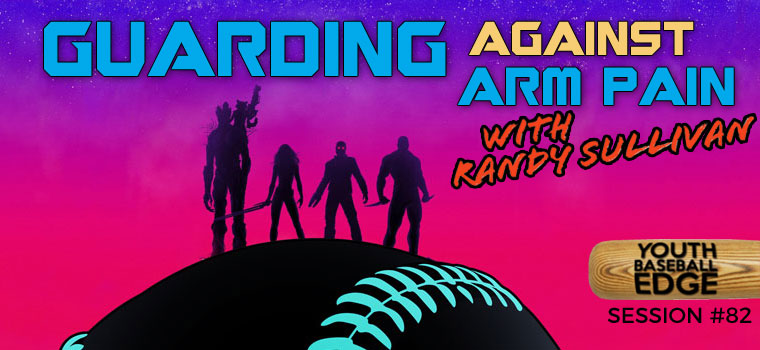 Based on our current understanding, we won't be able to guard 100% against arm pain. But with the knowledge we do have, what are some things we can do to help reduce the risk of arm pain? Randy Sullivan of the Florida Baseball Ranch offers some suggestions to help guard against arm injuries. This is part 2 of a two-part interview.
Plus Travis Kerber of Elite Baseball Training answers the Question Of The Week about what age to introduce the curve ball to pitchers. And Austin Wasserman of WassermanStrength.com brings us the Pallof Press with Weighted Perturbations in the Wass Strength Tip Of The Week.
In this 41-minute episode, you'll learn:
a skeleton for off-season work for pitchers
a generally accepted pre-season ramp-up for pitchers
for younger pitchers, the key area to be mindful of
what a growth plate is
what type of pain is more serious and which is more innocuous
what to do if your player complains of arm pain
what to do about players who do NOT complain of arm pain
why deceleration is important and how to help teach it
what's wrong with the "towel drill"
why you should NOT teach your pitchers to finish in a fielder's position
how the Durathro Sock differs from the Rope Trainer
Resources mentioned in this episode:
Right-click on this link and 'Save as...' to download this episode.
Want MORE Edgy Info?
Never miss an article! Enter your info to get more practical, actionable youth baseball coaching info like this.

Are you a new coach? I have a free 15-day email course just for you, where I walk you through coaching a team for an entire season over the course of 3 weeks.
Podcast: Play in new window | Download