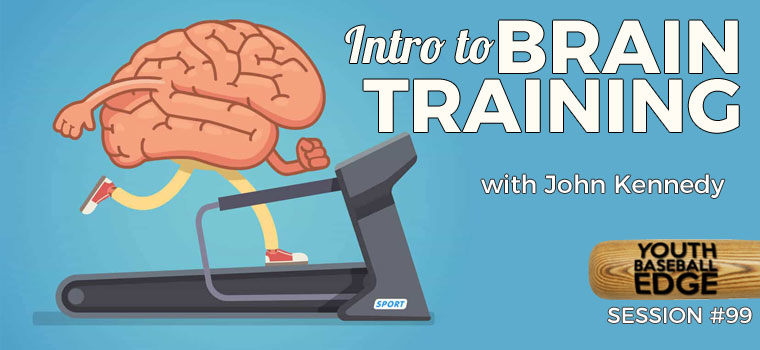 You've likely heard of the mental game of baseball—especially on this podcast. But you may not have heard of brain training, which is different from the mental game. John Kennedy, founder and primary neuroplastician of Combat Brain Training, explains what brain training is and how it can benefit youth baseball players. This is Part 1 of a two-part series.
Plus Justin Stone of elitebaseball.tv answers the Question Of The Week about lunging during the swing and handling parents who offer unhelpful tips. And Austin Wasserman of wassermanstrength.com discusses first baseman training protocols in the Wass Strength Tip Of The Week.
In this 39-minute episode, you'll learn:
the types of people who benefit most from brain training
what is neuroplasticity
the three levels of applying neuroplastic methods
what is the "zombie system"
what is a habit and two methods to break habits
a sample procedure to break a bad baseball habit
what is visualization and whether it actually helps
whether daydreaming is good or bad
what if reality doesn't match what the player visualizes
Links mentioned in this episode:
Right-click on this link and 'Save as...' to download this episode.
Want MORE Edgy Info?
Never miss an article! Enter your info to get more practical, actionable youth baseball coaching info like this.

Are you a new coach? I have a free 15-day email course just for you, where I walk you through coaching a team for an entire season over the course of 3 weeks.
Podcast: Play in new window | Download