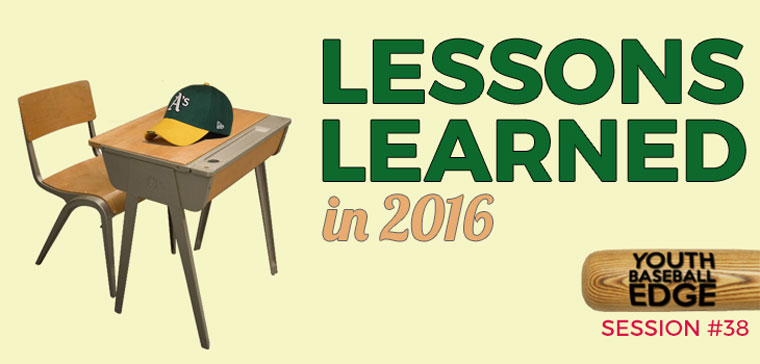 Every youth baseball season is different. And in this week's episode, I share some of the lessons learned while being the head coach of two (yes, two) youth baseball teams this past season. As one of my good coaching buddies joked with me, "You're a glutton for punishment." But one neat thing about coaching two teams (besides pulling your hair out twice as often, which isn't really neat, actually) is I get to double the lessons I learn as a head coach. After all, I'm always learning about how to do this head coaching thing better. And in this week's session, I share ten lessons I learned this past spring and summer. That's not to say that what I learned will necessarily apply to you and your team. But even if none of the ten lessons apply to you, I hope to inspire you to think of your own lessons learned—and share them with the rest of Edge Nation! Check out this episode and be inspired!
Plus, Justin Stone of elitebaseball.tv answers the Question Of The Week about whether 7 & 8 year olds should be taught aggressive baserunning or station-to-station baserunning.
In this 36-minute episode, you'll learn:
ten lessons I learned while head-coaching two youth baseball teams this past season
Resources mentioned in this episode:
Right-click on this link and 'Save as...' to download this episode.
Want MORE Edgy Info?
Never miss an article! Enter your info to get more practical, actionable youth baseball coaching info like this.

Are you a new coach? I have a free 15-day email course just for you, where I walk you through coaching a team for an entire season over the course of 3 weeks.
Podcast: Play in new window | Download