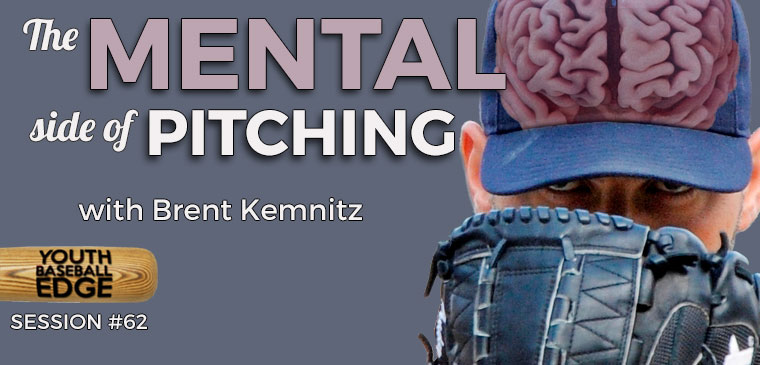 Brent Kemnitz, renowned former pitching coach for Wichita State, shares about how to coach the little-discussed aspect of the mental side of pitching. The mental game of baseball doesn't just apply to hitters! Coaches and pitchers may inherently know that the mental game is just as important as the physical game but how exactly do coaches and pitchers improve their mental game? This is Part 1 of a two-part interview.
Plus Justin Stone of elitebaseball.tv answers the Question Of The Week about what parents should focus on with travel kids during off-team practices, and Austin Wasserman of WassermanStrength.com introduces sled drags in his Wass Strength Tip Of The Week. Sled drags aren't just for football!
In this 37-minute episode, you'll learn:
what Brent is doing now that his pitching coach days at Wichita State are behind him
a major theme he wants all youth coaches to keep in mind
the biggest barrier for pitchers, and how coaches can help them overcome that
whether to talk to a pitcher who's doing well
the tricky part of trying to individualize your handling of each pitcher
one critical note about handling pitchers who respond to a "push"
a warning about overpraising pitchers who do well
Resources mentioned in this episode:
Right-click on this link and 'Save as...' to download this episode.
Want MORE Edgy Info?
Never miss an article! Enter your info to get more practical, actionable youth baseball coaching info like this.

Are you a new coach? I have a free 15-day email course just for you, where I walk you through coaching a team for an entire season over the course of 3 weeks.
Podcast: Play in new window | Download