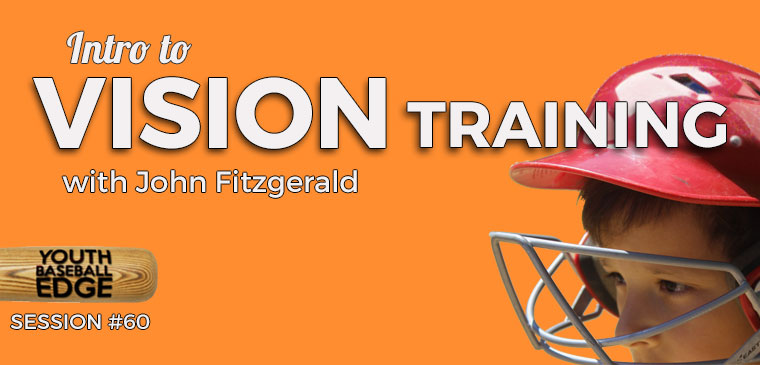 John Fitzgerald of Sports Vision Training explains the concept of vision training for baseball and how it can help young baseball athletes improve their game. This is Part 1 of a two-part interview.
Plus Justin Stone of elitebaseball.tv answers the Question Of The Week about why advanced baseball players do not put their entire hand inside their glove.
In this 41-minute episode, you'll learn:
how John got started with the idea of how important vision training is
what exactly vision training will improve and what your expectations should be
whether coaches should try to test players' vision in practice
whether players should get their eyes checked every year
whether such a thing as a 'dominant eye' exists
whether a 'dominant eye' should determine which side of the batter's box to hit from
how depth perception affects a batter's ability to hit
how to test depth perception
Resources mentioned in this episode:
Right-click on this link and 'Save as...' to download this episode.
Want MORE Edgy Info?
Never miss an article! Enter your info to get more practical, actionable youth baseball coaching info like this.

Are you a new coach? I have a free 15-day email course just for you, where I walk you through coaching a team for an entire season over the course of 3 weeks.
Podcast: Play in new window | Download