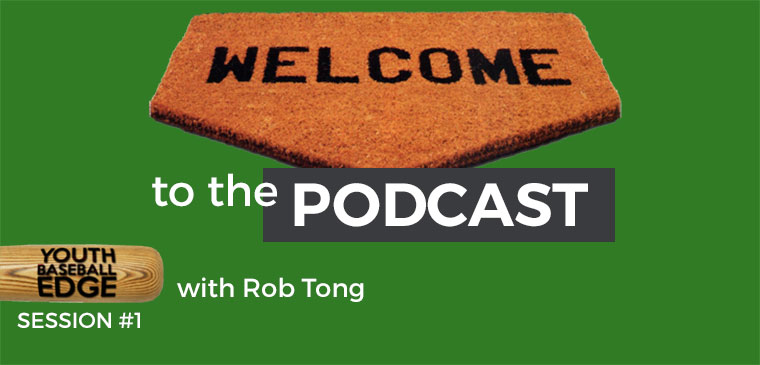 Welcome to the first-ever session of the Youth Baseball Edge podcast. It seemed like this day would never come. But it's finally here, and I want to thank all of you amazing people who so strongly supported the podcast launch. This first episode is a little different from the norm, and it's only about seven minutes long, so tune in and see how it all began.
In this inaugural episode, you'll learn:
a little bit about host Rob Tong as he introduces himself and his coaching philosophy
Rob's vision for the podcast and what it can do for you
about the formalities of the show format
Right-click on this link and 'Save as...' to download this episode
.
Want MORE Edgy Info?
Never miss an article! Enter your info to get more practical, actionable youth baseball coaching info like this.

Are you a new coach? I have a free 15-day email course just for you, where I walk you through coaching a team for an entire season over the course of 3 weeks.
Podcast: Play in new window | Download