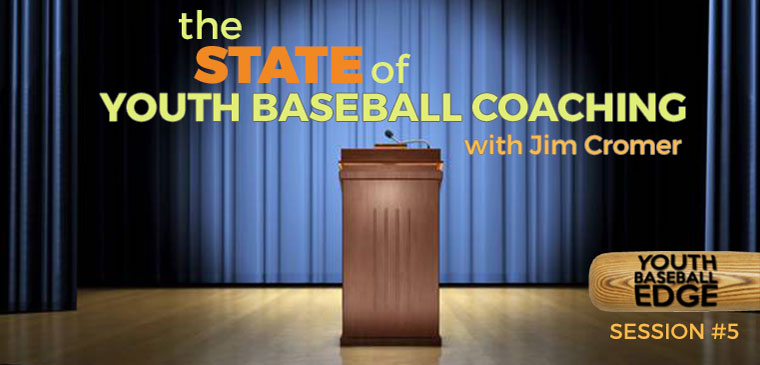 Jim Cromer, the host of the
Youth Baseball Talk Powered By Baseball Youth
podcast, sits down to chat in a wide-ranging interview, including his assessment of the state of youth baseball today.
[Side note: this interview was recorded in late October, just before the World Series was to begin. I'm going to call him Jimmy the Greek, given his pretty impressive MLB prognostications.]
In this episode, you'll learn:
what Jim thinks of 7-year-olds playing competitive baseball
what Jim learned from coaching his first son to improve his coaching for his second son
how to know whether you're ready to be a head coach
why Jim doesn't have tryouts for his team
how the Youth Baseball Talk podcast started
Jim's opinion of the current state of youth baseball
what Jim believes should be the goal of a head coach
how Jim defines a competent head coach
how Jim teaches boys to be men
whether Jim believes travel teams should have equal playing time for all players
Jim's opinion for travel team roster size
Links to resources mentioned in this episode:
Right-click on this link and 'Save as...' to download this episode
.
Want MORE Edgy Info?
Never miss an article! Enter your info to get more practical, actionable youth baseball coaching info like this.

Are you a new coach? I have a free 15-day email course just for you, where I walk you through coaching a team for an entire season over the course of 3 weeks.
Podcast: Play in new window | Download