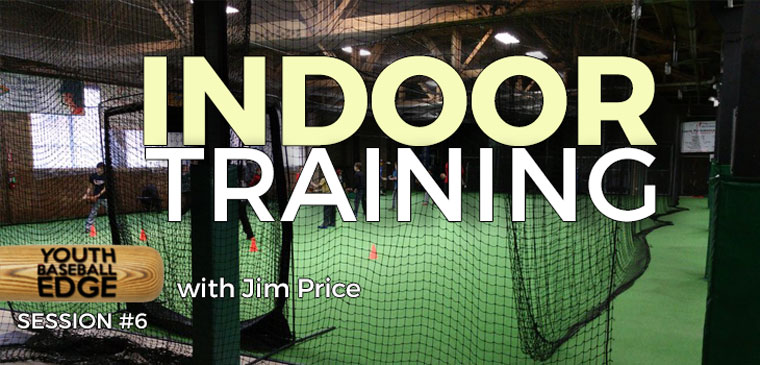 Jim Price, owner of BASH, Chicago's most well-known indoor baseball training facility, drops tips on how to best utilize indoor baseball facilities and do indoor training for baseball. While Jim references BASH-specific amenities a couple times, most of Jim's tips can be used in
any
indoor facility near you. Jim has quite a few nuggets to share, so hopefully you'll be able to take something away.
[Side note: this interview was recorded in October.]
In this episode, you'll learn:
whether owning a baseball training facility earns as much or more than a corporate exec job
how Jim came up with the name for his baseball facility
what the four hallmarks of a great athlete are
what's the difference between batting cages and an indoor baseball facility
how baseball parents can best maximize use of an indoor facility, from beginners to advanced kids
what two things players should focus on to get 'baseball strong'
one great exercise to build speed
a recommended exercise to build wrist and hand strength
whether batters simulating game speeds on a pitching machine is helpful or harmful
what coaches or parents can do for their kid's hitting practice in a tunnel if the coaches/parents are poor pitchers themselves
the right way to do side soft toss to your hitter
what two drills to focus on individually in a hitting tunnel
the better method of doing grounder work in an indoor facility
what danger sign to watch for on a travel team
when players should start specializing in a position
as a former league commissioner, what Jim's greatest challenge was
whether kids must be on a travel team to make a high school team
what kids trying out for high school teams should put on display most
what is the most satisfying thing about being a coach
Links to resources mentioned in this episode:
Right-click on this link and 'Save as...' to download this episode
.
Want MORE Edgy Info?
Never miss an article! Enter your info to get more practical, actionable youth baseball coaching info like this.

Are you a new coach? I have a free 15-day email course just for you, where I walk you through coaching a team for an entire season over the course of 3 weeks.
Podcast: Play in new window | Download