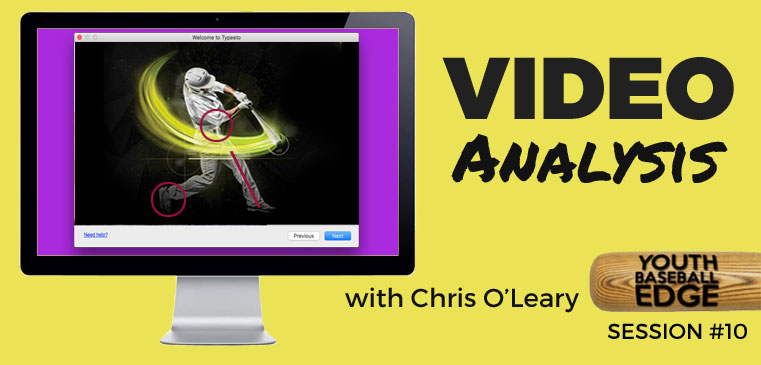 Chris O'Leary shares how to do video analysis of pitching mechanics and hitting mechanics with your youth players. Chris focuses on teaching the simplified high-level swing for youth hitters as well as a simplified "dominant and durable" pitching delivery for youth pitchers. While many who do video analysis only try to teach how to be dominant, Chris pays equal attention to what makes pitchers durable.
Plus, Justin Stone of elitebaseball.tv answers a reader question about what age would be appropriate to begin playing baseball more exclusively in this week's "Ask Justin" Question Of The Week. Have your own question? Ask Justin!
In this episode, you'll learn:
why pitchers should beware of tricks to boost velocity
which cues from renowned pitching instructor Tom House are problematic, and why
whether there is evidence that the "inverted W" when pitching is problematic
what the difference is between the "inverted W" arm action of Chris Sale and Mark Prior
what to do if you have an athlete trying to pitch
what 3 absolutes to look for when teaching young pitchers
what "arm drag" is while pitching and how to spot it
what is important, when hitting, prior to heel plant
when doing video analysis of a swing, which two milestones are the ones to focus on
what two things to look for at each milestone of the swing
what to do if your batter has a very bent front knee when hitting the ball
Chris's theory why Albert Pujols' production has dropped since leaving the Cardinals
whether icing a youth pitcher's arm after a game is beneficial
Resources and concepts mentioned in this episode (photo illustrations below courtesy Chris O'Leary):
Chris O'Leary's analysis of Albert Pujols' swing
Chris O'Leary's web site, including tons of free information for teaching baseball and softball players

the Inverted W

CJ Wilson

Anthony Reyes

Flat Arm Syndrome (pitching arm is down at foot plant)

Mark Prior

Stephen Strasburg

Adam Wainwright

Pitching arms should be up at foot plant, not down

Tom Seaver, Jose Fernandez, Nolan Ryan
Right-click on this link and 'Save as...' to download this episode.
Want MORE Edgy Info?
Never miss an article! Enter your info to get more practical, actionable youth baseball coaching info like this.

Are you a new coach? I have a free 15-day email course just for you, where I walk you through coaching a team for an entire season over the course of 3 weeks.
Podcast: Play in new window | Download