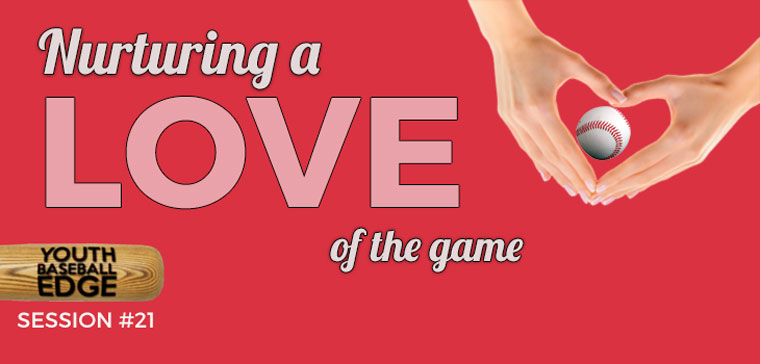 In this second episode of our two-part miniseries on Walking Away, I explore four ways to nurture the love of the game in youth baseball players and help reduce the odds they will quit baseball. Plus, I have two short interviews with coaches Al Ainsworth and Kyle Nelson, who tell of some interesting case studies.
Plus, Justin Stone of elitebaseball.tv answers the Question Of The Week about whether it's possible to help players overcome the fear of being hit by a pitch. Have your own question? Ask Justin and get an answer!
In this 55-minute episode, you'll learn:
how to counteract the 'small fish in a big pond' effect some players feel
how to help 11-14 year old players avoid feeling that the game is no longer fun
how to overcome the strong influence of peers' negative views about baseball
how to help prevent burnout, particularly among travel players
Resources mentioned in this episode:
Right-click on this link and 'Save as...' to download this episode.
Want MORE Edgy Info?
Never miss an article! Enter your info to get more practical, actionable youth baseball coaching info like this.

Are you a new coach? I have a free 15-day email course just for you, where I walk you through coaching a team for an entire season over the course of 3 weeks.
Podcast: Play in new window | Download