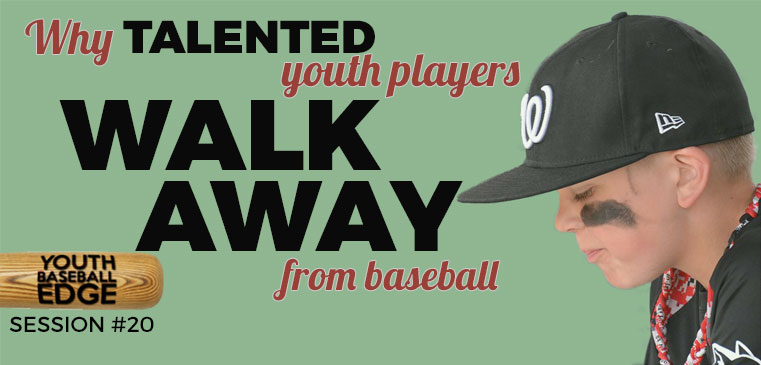 In this first episode in a two-part miniseries on walking away, I explain four evidence-based reasons why youth baseball players quit baseball.
Plus, Justin Stone of elitebaseball.tv answers the Question Of The Week about how to prepare players for the next level. Have your own question? Ask Justin and get an answer!
In this 23-minute episode, you'll learn:
two problems with the widely-quoted stat that 70% of players quit by age 13
why the excuse that 'baseball is boring' does not apply to this episode's topic
why any theory should have some supporting research
four reasons why talented players walk away from the game
Resources mentioned in this episode:
Right-click on this link and 'Save as...' to download this episode.
Want MORE Edgy Info?
Never miss an article! Enter your info to get more practical, actionable youth baseball coaching info like this.

Are you a new coach? I have a free 15-day email course just for you, where I walk you through coaching a team for an entire season over the course of 3 weeks.
Podcast: Play in new window | Download