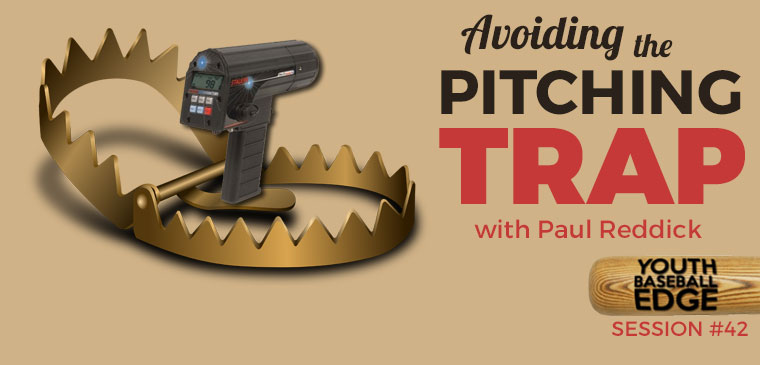 Paul Reddick, founder of The 90 MPH Club (the internet's best-selling pitching program), discusses the pitching trap awaiting parents, coaches and kids, and how to avoid getting caught. This is part 2 of a two-part interview with Paul. You can catch
Part 1 here
if you missed it.
Plus, Justin Stone answers the Question Of The Week about conflicting advice about the stride.
In this 48-minute episode, you'll learn:
what's wrong with reverse rotation
three key things to look for in solid pitching mechanics
of the three key things, which is most important
how to get a "power angle"
the importance of strength training
why your pitchers probably have ankle problems
how to answer the chicken-vs-egg question of body strength first or pitching mechanics first
atypical vs typical results with the 90 MPH Club
why the 90 MPH Club is not actually focused on velocity first
command vs control (although I admit I personally am still trying to figure that one out)
Paul's opinion of Clayton Kershaw's mechanics
what 'arm lag' is
Paul's version of the Wall Drill
Resources mentioned in this episode: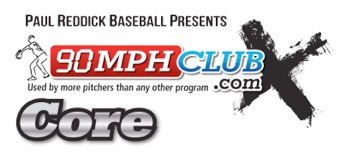 Exclusive bonus! Paul is also giving away ten (!) free memberships to his flagship 90 MPH Club, just for YBE listeners. To find out how you can try to win one of those, listen to the episode. The contest ends ended Monday, September 5, 2016 at 5pm. Good luck!
Another YBE exclusive! (And unfortunately I forgot to mention this in this week's episode...) Paul is also giving away a 30-minute video showing proper pitching mechanics. This is not a drawing; it is available to ALL YBE listeners, FREE. Sign up for it here.
Right-click on this link and 'Save as...' to download this episode.
Want MORE Edgy Info?
Never miss an article! Enter your info to get more practical, actionable youth baseball coaching info like this.

Are you a new coach? I have a free 15-day email course just for you, where I walk you through coaching a team for an entire season over the course of 3 weeks.
Podcast: Play in new window | Download