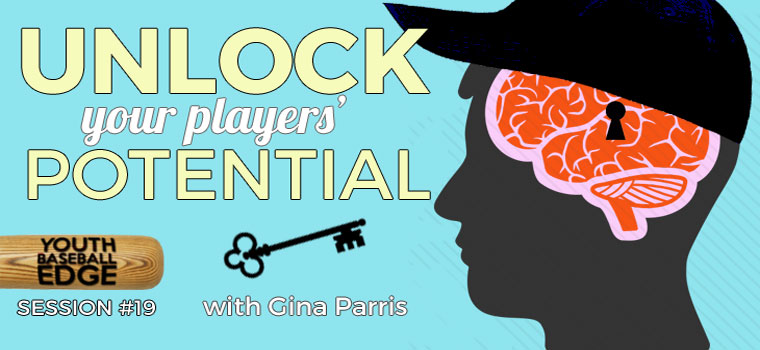 Gina Parris of
Built To Win Coaching
shares her tips for connecting with your players and unlocking their potential through the mental side of the game. This episode wraps up a two-part miniseries on the mental game of baseball. The first part of the series can be found
here
. Plus, Justin Stone of
elitebaseball.tv
answers the Question Of The Week about aloof players. Have your own question?
Ask Justin
and get an answer!
In this 54-minute episode, you'll learn:
the emotional freedom, or "tapping", technique
the two components of the mental game
how to help players visualize success
how important—and pervasive—a player's approach to the various phases of the game is
what it means to have a good approach
how to help players stay confident, including an easy-to-remember acronym
whether anger is productive or counterproductive
that every player has a "story", and what that means
what to say to kids when encountering challenging situations
what coaches should say in the midst of a demoralizing game
whether coaches should say something positive or say nothing after a player's error
one of the best ways to overcome team anxiety
two easy ways for new players to build camaraderie early on
how to handle the tricky task of naming a shy kid as team captain
a simple way to encourage kids to be leaders
whether pre-season parent meetings help
the psychology of giving out game balls
a little-known way to help your player's overall mental state
Resources mentioned in this episode:
Right-click on this link and 'Save as...' to download this episode
.
Want MORE Edgy Info?
Never miss an article! Enter your info to get more practical, actionable youth baseball coaching info like this.

Are you a new coach? I have a free 15-day email course just for you, where I walk you through coaching a team for an entire season over the course of 3 weeks.
Podcast: Play in new window | Download