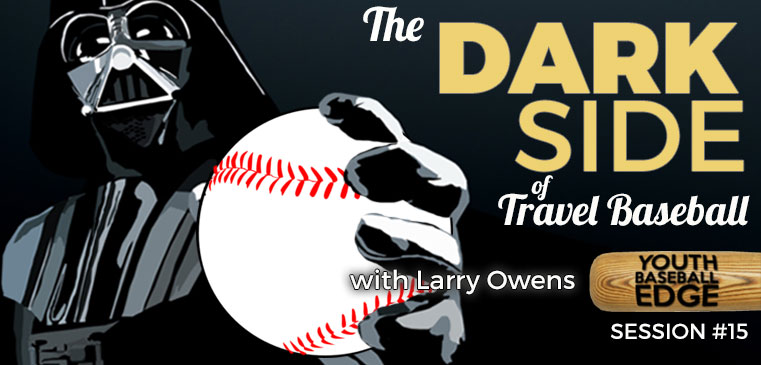 Larry Owens of Bellarmine University explains the dark side of travel baseball. Young
padawans
, recognize the dangers you must; then, awareness for your family you will have. Also, Justin Stone of
elitebaseball.tv
answers the "Ask Justin"
Question Of The Week
from Kimber regarding exit speed. Have a question? Get it answered—free!
Submit your own question to Justin
.
In this 44-minute episode, you'll learn:
what pro scouts look for in prospects, and how much stats play in the evaluation
which of the five tools are most coveted by pro teams
what the biggest problem with travel baseball is
what young baseball players need most
how the travel ball system itself is flawed and struggles to correct its biggest problem
how most travel parents perpetuate the inherent flaw of the travel ball system
the biggest deficiency in many travel players
two different proposals to improve the current travel system
why winning should NOT be the priority in travel programs
whether joining a travel team is necessary to improve skills
how glamorous tournaments make it very difficult to change the flaws in the travel system
the benefits of an instructional program or league, and how to run one
[Note: the interview recording got cut off early, but thankfully, the interview itself was near the end anyway.] Resources mentioned in this episode:
Right-click on this link and 'Save as...' to download this episode
.
Want MORE Edgy Info?
Never miss an article! Enter your info to get more practical, actionable youth baseball coaching info like this.

Are you a new coach? I have a free 15-day email course just for you, where I walk you through coaching a team for an entire season over the course of 3 weeks.
Podcast: Play in new window | Download